In stock at
Melb warehouse
Free shipping &
1 day despatch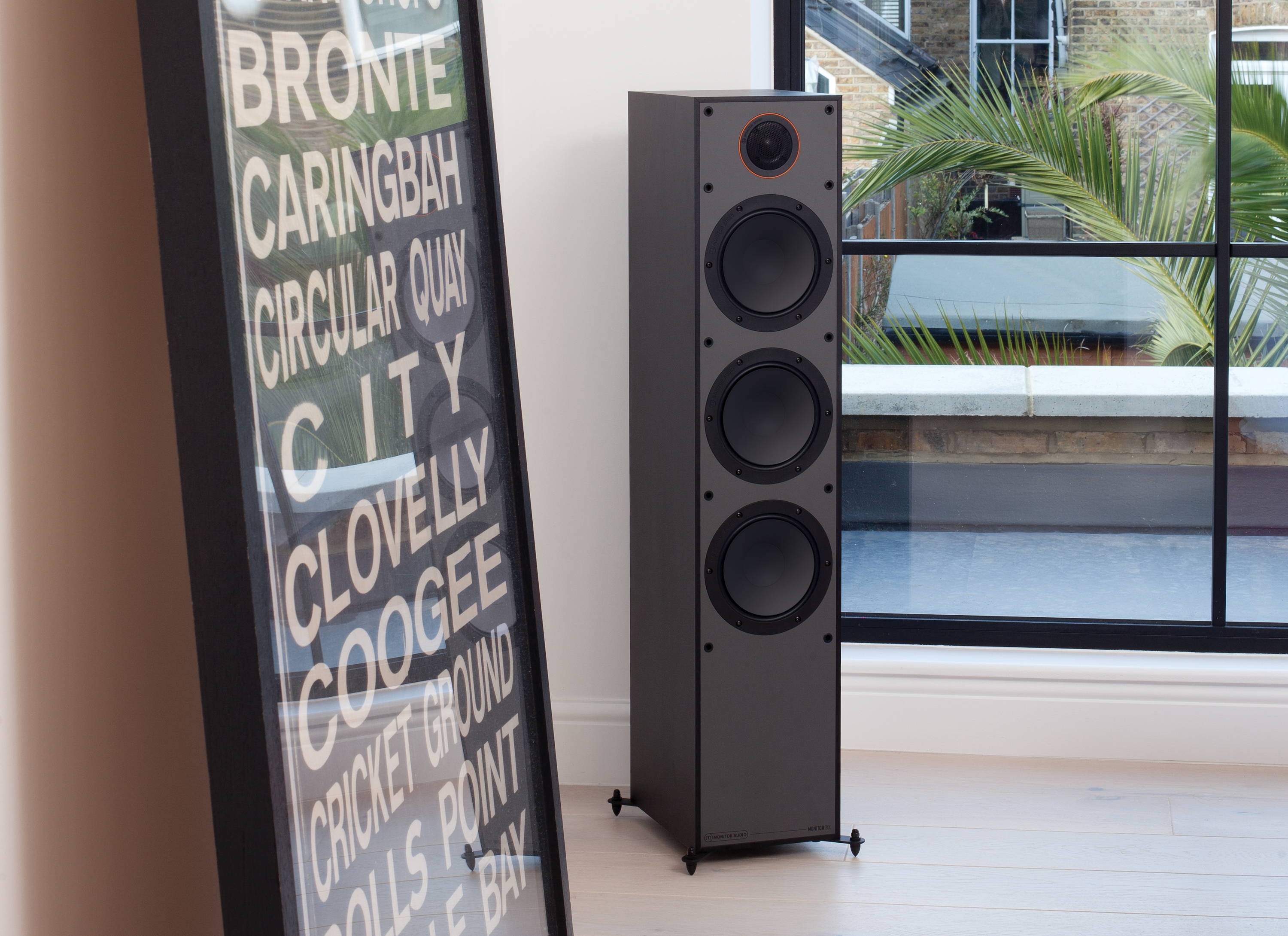 Monitor Audio's floorstanding Monitor 300 loudspeakers give a room-filling performance with a rich and enveloping bass and extraordinarily detailed audio resolution. Their elegant proportions and contemporary driver styling ensures that they will be a feature of any room.
The Monitor 300s are the top-of-the-range speaker and have been designed to give maximum power and performance. Their cabinets house three 61/2" MMP II bass drivers: two dedicated to bass and one to mid-range frequencies.
The dedicated mid-range driver delivers the clarity and precision expected from a serious hi-fi speaker, and adds the necessary warmth to create an immersive musical and cinema experience. The larger driver and cabinet size produce the scale and punch that is recommended for optimum performance in medium to large rooms.
The Monitor 300s are equipped with outrigger feet that give a sleeker appearance, take up less floor space and improve the stability of the speaker.
Features
Classic Monitor Audio speaker design with a playful twist

MMP II (Metal Matrix Polymer) driver cones

High overall impedance (8 ohms) – easy to drive with lower power amplifiers

Black C-CAM (Ceramic-Coated Aluminium Magnesium) dome tweeter – derived from Monitor Audio's award-winning Bronze series

HiVe II (High Velocity, Low Noise Reflex Port) technology – for an improved transient response and tighter bass, due to smoother airflow
System Format: 2 1/2 Way
Frequency Response: 35 Hz – 30 kHz
Sensitivity (1W@1M): 90 dB
Nominal Impedance: 8 ohms
Maximum SPL: 115 dBA
Power Handling (RMS): 150 W
Recommended Amplifier Requirements: 40 – 150 W
Cabinet Design: Dual chamber, rear ported bass reflex with HiVe II port technology
Drive Unit Complement: 2 x 6 1/2" MMP II bass, 1 x 6 1/2" MMP II bass mid-range, 1 x 25 mm black C-CAM tweeter
Crossover Frequency: LF: 700 Hz, MF/HF: 3.3 kHz
External Dimensions (Including Grille (H x W x D)): 970 x 201 x 299.3 mm (383/16 x 715/16 x 1113/16")
External Dimensions (Including Grille and Feet (H x W x D)): 993 x 252.9 x 318.9 mm (391/8 x 915/16 x 129/16")
Weight: 13.66 kg (30 lb)
Sold As: Pair
One pair of speakers
One pair of speaker grilles
Two sets of spikes, feet and fixings
Instruction manual

More from Instant Classic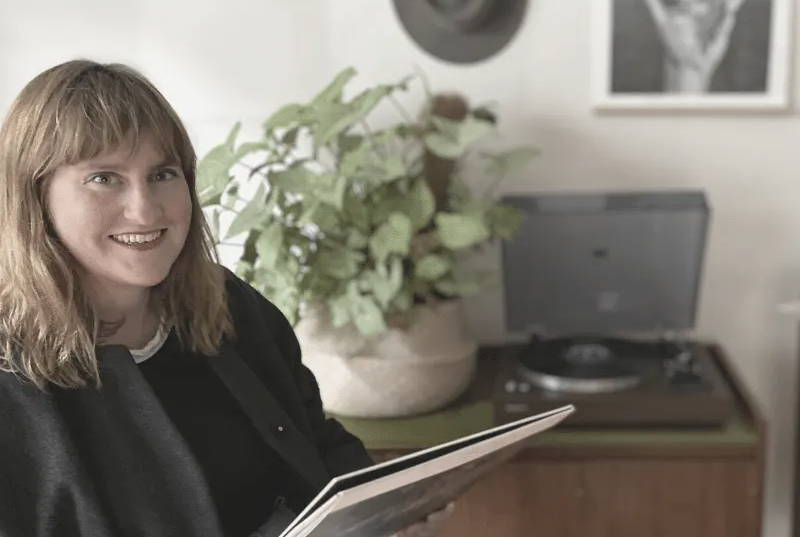 Why buy from Instant Classic?
Instant Classic is an online record and music system store from Melbourne, Australia.
We offer great upfront deals as well as Australia's first hifi subscription service. Our returns are no-fuss and we're all about treating our customers how we'd like to be treated.
We're available by email, phone, livechat, WhatsApp - whatever your flavour is. We're online during business hours of course, but we aim to get back to you pretty fast at any waking hour. Usually you'll hear back from us very quickly.
If you don't like your purchase for whatever reason within the first 50 days, we'll take it back! None of this 'product must be in brand new condition' nonsense - we want you to be happy. Just make sure it isn't damaged.
Learn more, or if we haven't yet answered what's on your mind, contact us.
Vinyl is a cost-effective way to get into proper audio. Some experts argue it it gives a better experience than digital, with a lack of compression and a naturalness that's hard to replicate.
Digital relies on a computerised interpretation of sound-waves. Turntables and records, however, maintain analogue integrity by translating these sound-waves into physical grooves and vibrations rather than 0s and 1s.
I liken turntables to coffee. They can be terrible or wonderful.
Rightly done, they'll produce a brilliant sound and last you a long time. But the bad ones sound gross and can damage your records.
It's all about materials and construction. A turntable is a mechanical instrument that needs to measure record grooves in a delicate way.
What to *avoid* in a turntable
This product page will run through what makes the Primary E such an ace deck for the money. But what shouldn't be inside a turntable is just as important as what is. Here's a summary of the things to avoid, and we've got more detail here.
Inbuilt speakers. This is baaaaad. They're small and tinny, so you'll be strangling whatever signal does come out of the record. But also the vibrations being inside the chassis create a feedback loop which goes back into your records.
A tonearm that's too short or made out of the wrong materials - this will interfere with the accuracy of what's embedded in the record. Small platters are bad too - they'll eventually warp your records due to the edge overhang.
Stylus and cartridge that put the wrong pressure on your records or are made out of bad materials. These will distort your sound and potentially damage your vinyl.
Cheaper motors that don't spin precisely in time. You'll hear higher or lower pitch in your music.
How to look after ya records
Building a good sound system