In stock at
Melb warehouse
Free shipping &
1 day despatch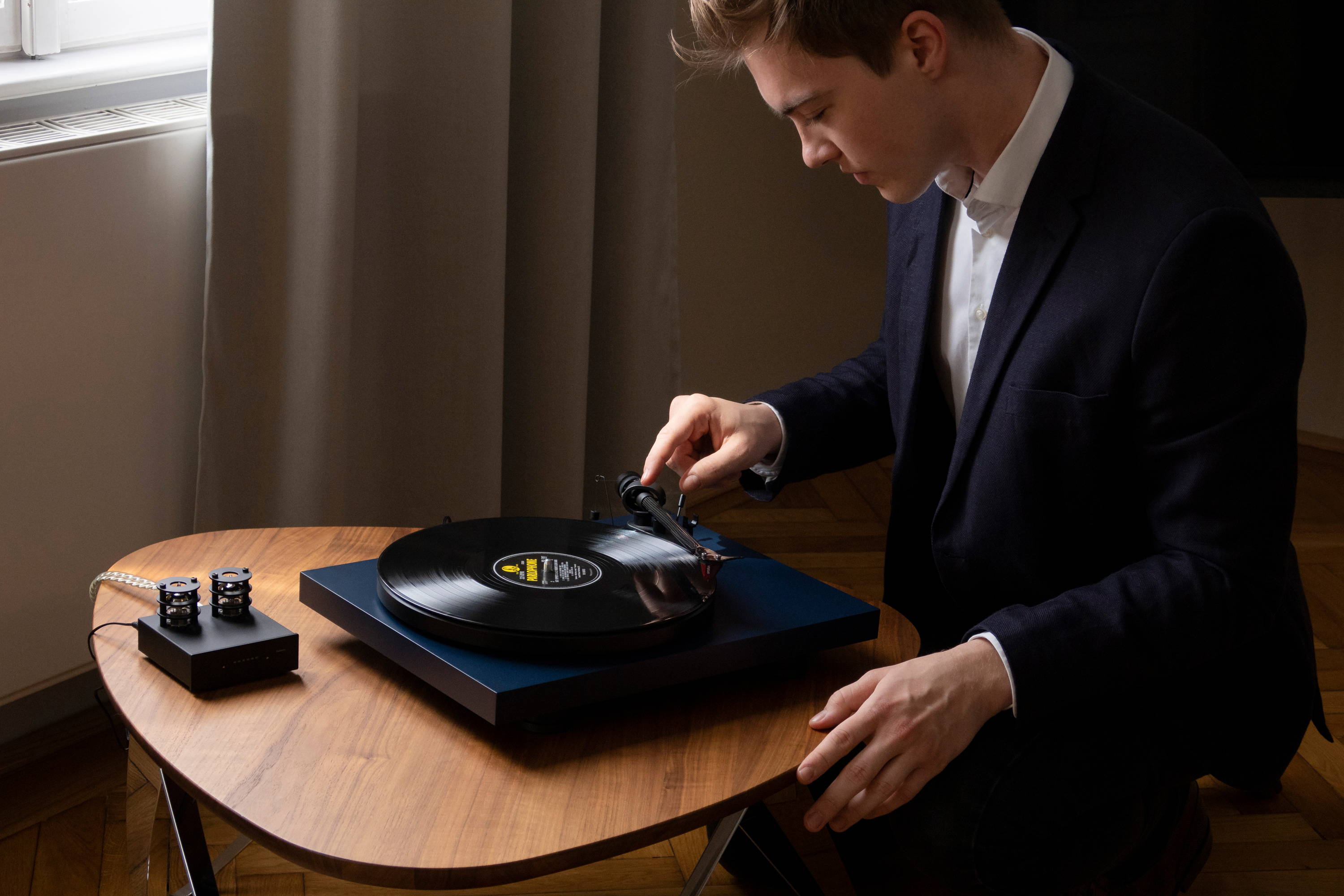 The Pro-Ject Debut is one of the best-selling products in the history of hi-fi with close to 1 million units sold. As it made listening to vinyl an affordable option for music lovers, with its minimalist aesthetic and premium finish options it also made analogue fashionable again. Through the years Pro-Ject constantly kept improving the formula, moving with technologies and fashion trends. In the early 2010s, the Debut Carbon gave new life to the ongoing Debut revolution and now in 2020, it is time for the next generation.
The Debut Carbon Evo focuses on the core aspects that make a turntable sound great. Technically correct design - expert craftsmanship - handmade in the EU. This turntable is built to last you a lifetime!
The previous metal platter was already heavier than anybody else's on the market, but metal platters inherently have a disadvantage: resonance. TPE (thermoplastic elastomer) technology now helps to damp the resonance completely and also increases the weight to 1.7 kg. Because the TPE is mounted to the inside of the platter's rim, the moving energy will also create a flywheel effect. The result is an even quieter and noiseless operation with less wow and flutter.
The new Debut Carbon Evo uses 3 height adjustable heavy-duty metal feet to ensure a level positioning on every surface. By using only 3 feet, Pro-Ject were able to increase the stability on uneven surfaces, because a perfectly level turntable is essential for real high-end sound.
The turntable includes newly designed motor suspension. The motor inside a turntable always vibrates; that is naturally the case. As the cartridge and stylus are very sensitive parts, these vibrations will also be transferred to your speakers and can cause mechanical noise. That is why it is important to suspend and decouple the motor from the plinth.
There is also built-in electronic speed control as 9-inch records and high-quality 45 rpm records are getting more popular and more common due to their superior sound quality. Besides being able to effortlessly change replay speeds with the push of a button, the playback speed is electronically controlled with the utmost precision, which results in the most accurate and stable speeds.
With the included 78 rpm round belt you are also able to listen to your shellac record collection. Just change the stylus to an Ortofon 2M 78 (not included) and install the round belt and you are ready to enjoy your music.
The Debut Carbon Evo features the proven 8.6" one piece carbon tonearm design. In combination with the premium Ortofon 2M Red cartridge, the super stiff but lightweight tonearm delivers an insane sound quality with a convincing sound stage. The one-piece arm and headshell design prevents unwanted resonances and offers a solid physical bond to the cartridge.
The new platter, motor-suspension, speed control and height-adjustable feet are small details when taken individually but as a whole they add up and result in a new Debut that does not only sound better than before, but also looks and feels better and more impressive than any Debut ever did, by a long shot.
Speed: 33/45/78

Drive principle: belt drive
Speed variance: 33: ±0.50% 45: ±0.60%

Wow and flutter: 33: ±0.17% 45: ±0.15%

Signal to noise: 68dB

Effective tonearm mass: 6.0g

Effective tonearm length: 8.6" (218.5 mm)

Overhang: 18.5 mm

Power consumption: 4 W/ 0 W in Stand-By

Outboard power supply: 15V / 0 – 0.8 mA DC (set at 0.5 mA), universal power supply

Dimensions (W x H x D): 415 x 118 x 320 mm (lid closed)

Weight: 5.6 kg net


Debut Carbon Evo turntable
Dust cover
Power cable
Tonearm counterweight
Turntable platter
Instruction manual
2 x drive belts
Anti-skating weight
Connect It E phono RCA cable
Felt turntable mat

More from Instant Classic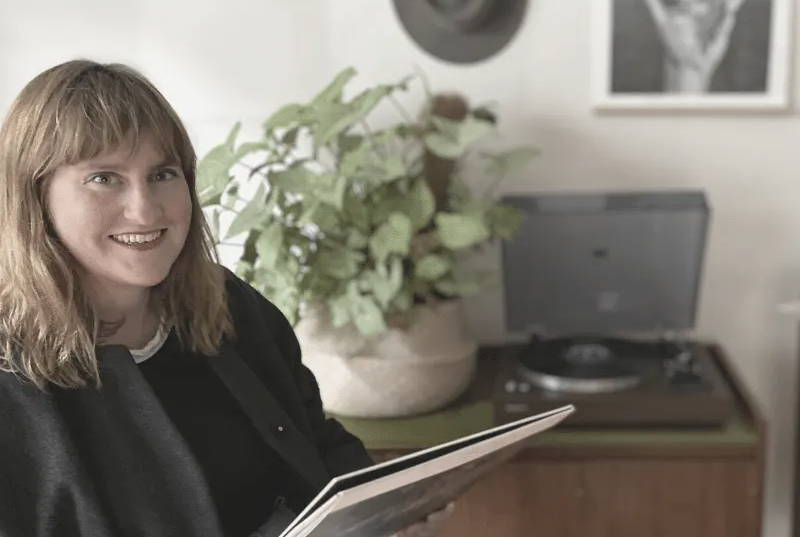 Why buy from Instant Classic?
Instant Classic is an online record and music system store from Melbourne, Australia.
We offer great upfront deals as well as Australia's first hifi subscription service. Our returns are no-fuss and we're all about treating our customers how we'd like to be treated.
We're available by email, phone, livechat, WhatsApp - whatever your flavour is. We're online during business hours of course, but we aim to get back to you pretty fast at any waking hour. Usually you'll hear back from us very quickly.
If you don't like your purchase for whatever reason within the first 50 days, we'll take it back! None of this 'product must be in brand new condition' nonsense - we want you to be happy. Just make sure it isn't damaged.
Learn more, or if we haven't yet answered what's on your mind, contact us.
Vinyl is a cost-effective way to get into proper audio. Some experts argue it it gives a better experience than digital, with a lack of compression and a naturalness that's hard to replicate.
Digital relies on a computerised interpretation of sound-waves. Turntables and records, however, maintain analogue integrity by translating these sound-waves into physical grooves and vibrations rather than 0s and 1s.
I liken turntables to coffee. They can be terrible or wonderful.
Rightly done, they'll produce a brilliant sound and last you a long time. But the bad ones sound gross and can damage your records.
It's all about materials and construction. A turntable is a mechanical instrument that needs to measure record grooves in a delicate way.
What to *avoid* in a turntable
This product page will run through what makes the Primary E such an ace deck for the money. But what shouldn't be inside a turntable is just as important as what is. Here's a summary of the things to avoid, and we've got more detail here.
Inbuilt speakers. This is baaaaad. They're small and tinny, so you'll be strangling whatever signal does come out of the record. But also the vibrations being inside the chassis create a feedback loop which goes back into your records.
A tonearm that's too short or made out of the wrong materials - this will interfere with the accuracy of what's embedded in the record. Small platters are bad too - they'll eventually warp your records due to the edge overhang.
Stylus and cartridge that put the wrong pressure on your records or are made out of bad materials. These will distort your sound and potentially damage your vinyl.
Cheaper motors that don't spin precisely in time. You'll hear higher or lower pitch in your music.
How to look after ya records
Building a good sound system