In stock at
Melb warehouse
Free shipping &
1 day despatch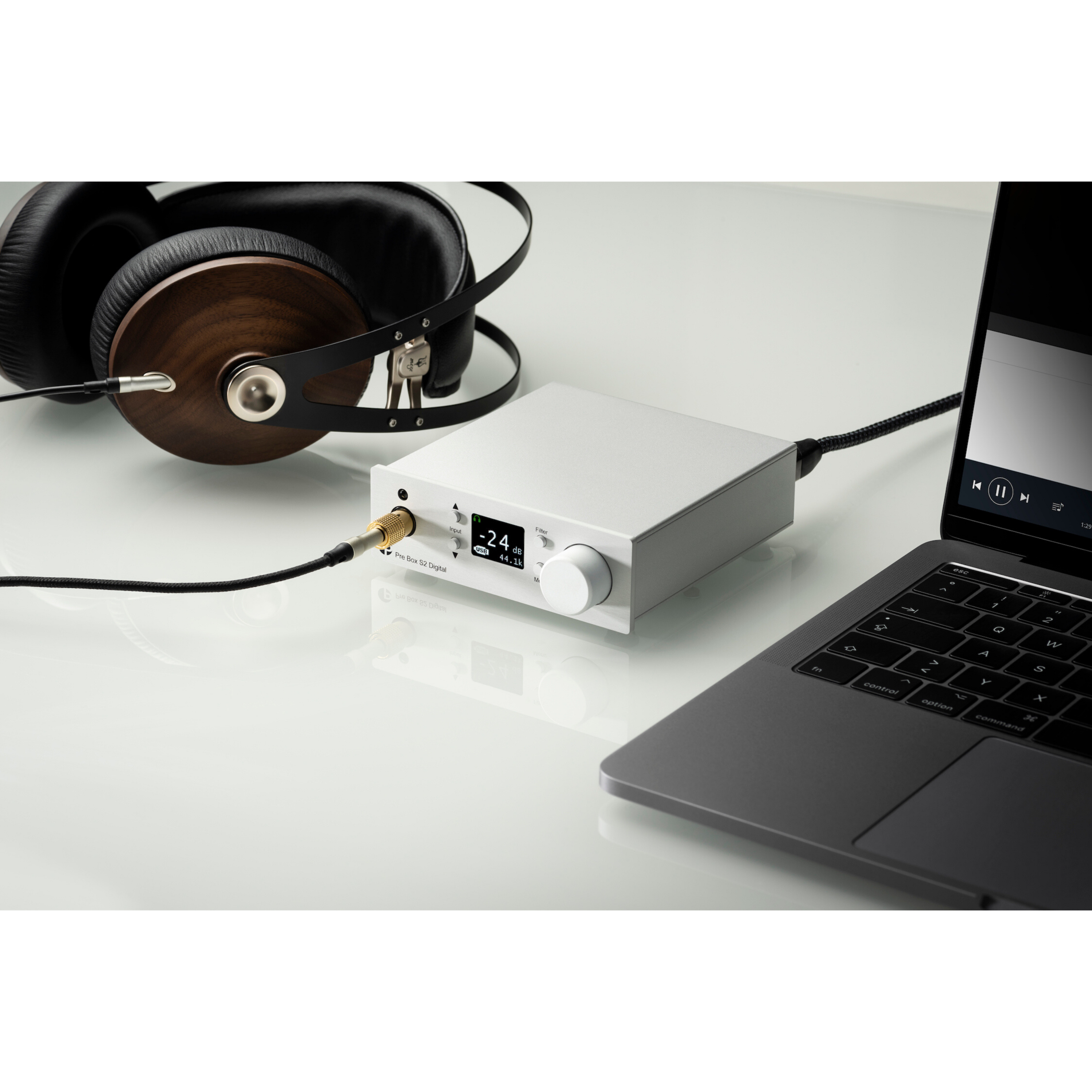 Designed by hi-fi veteran John Westlake, the Pre Box S2 Digital is a preamplifier that's ready to handle the newest and highest-resolution digital files with grace and precision. Featuring a high-resolution ESS Sabre ESS9038 DAC and hardware MQA unfolding (a feature commonly found on much more expensive DACs), the Pre Box S2 Digital packs a top-of-the-line audio experience into a palm-sized product, all for a shockingly approachable price.
With a career stretching back to the earliest days of digital music and a host of acclaim for his products from critics and audiophiles alike, John Westlake is a giant in the field of DAC design. Having created game-changing products for Pink Triangle, Cambridge Audio, Peachtree Audio and Audiolab, Westlake has partnered with Pro-Ject to bring his expertise to the development of several S2 series models, including the Pre Box S2 Digital.

Despite its compact design, hardware analysts like Audio Science Review praised the precise circuit layout and strong component choices as the root of the Pre Box S2 Digital's astounding sound and even more impressive value for money.

Though the Pre Box S2 Digital is much more than just its DAC chip, the flagship ESS Sabre ESS9038 is a powerful, high-performance digital-to-analogue converter that's capable of handling the newest and highest-resolution digital files around. PCM files up to 32bit/768kHz are handled with ease, as are DSD files up to 512. The Pre Box S2 Digital is also capable of hardware MQA unfolding, a first for Pro-Ject and a rare feature in this price range.

As a multi-talented solution for managing complex digital music libraries, Roon is a beloved in audiophile circles as the software of choice. Capable of handling a near-unlimited range of files, and integrating literally dozens of popular streaming technologies, Roon makes it easy to search through and enjoy your music on just about any device. Add in a Tidal subscription, and Roon becomes an incredible source of audiophile-favourite MQA files, which the Pre Box S2 Digital is ready to handle with grace.

The Pre Box S2 Digital is ready to slot smoothly into your system however you want to use it. Whether you want a desktop headphone amp that's incredibly well-equipped for digital audio, or a pre-amplifier to unite your digital music library with your classic hi-fi system, the Pre Box S2 Digital has the connections to bring it all to life. It pairs exceptionally well with the Stream Box S2 Ultra, which has a matching design, to add local network streaming and music services like Spotify.

The S2 series is combines impressive build quality and stunning sound with revolutionary design. Built with full aluminium housing and carefully crafted with the finest electronics, the S2 series cuts down on space, not quality.


Digital inputs: 1x USB (B), 1x Co-axial (RCA), 1x Optical (TOSLink)

D/A-converter: 2x ESS9038Q2M 32-bit

USB: Up to DSD512 (DSD1024), PCM up to 32b/768kHz

Optical: PCM up to 24b/192kHz

Coaxial: PCM up to 24b/192kHz

Filter settings: 7 different selectable on front

Frequency response: 20 Hz - 20 kHz

Analogue outputs: 6.3mm Headphone (front), 1x Variable Out (RCA)

Output voltage: 2.05 Veff

Minimal recommended headphone impedance: 8 Ohm

Headphone output power: 6.6 mW / 600 Ohm; 68 mW / 32 Ohm

THD: 0.0003% @ 0 dB, 2V RMS, 1 kHz

Dynamic range: 124 dBA

Outboard Power supply: 5V/1A DC (included)

Dimensions: W x H x D 103 x 37 x 122 mm (including knob and connectors)

Weight: 366 g (without power supply)
Pre Box S2 digital preamplifier
Power cable
Remote control
Instruction manual

More from Instant Classic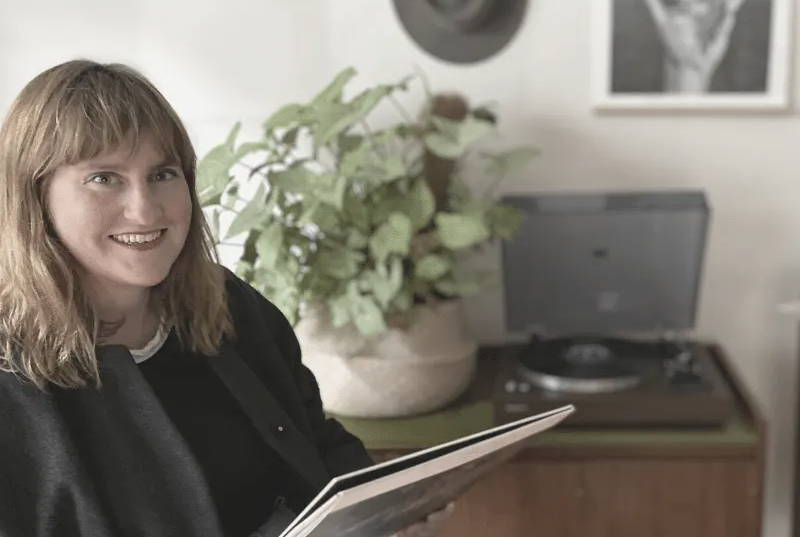 Why buy from Instant Classic?
Instant Classic is an online record and music system store from Melbourne, Australia.
We offer great upfront deals as well as Australia's first hifi subscription service. Our returns are no-fuss and we're all about treating our customers how we'd like to be treated.
We're available by email, phone, livechat, WhatsApp - whatever your flavour is. We're online during business hours of course, but we aim to get back to you pretty fast at any waking hour. Usually you'll hear back from us very quickly.
If you don't like your purchase for whatever reason within the first 50 days, we'll take it back! None of this 'product must be in brand new condition' nonsense - we want you to be happy. Just make sure it isn't damaged.
Learn more, or if we haven't yet answered what's on your mind, contact us.
Vinyl is a cost-effective way to get into proper audio. Some experts argue it it gives a better experience than digital, with a lack of compression and a naturalness that's hard to replicate.
Digital relies on a computerised interpretation of sound-waves. Turntables and records, however, maintain analogue integrity by translating these sound-waves into physical grooves and vibrations rather than 0s and 1s.
I liken turntables to coffee. They can be terrible or wonderful.
Rightly done, they'll produce a brilliant sound and last you a long time. But the bad ones sound gross and can damage your records.
It's all about materials and construction. A turntable is a mechanical instrument that needs to measure record grooves in a delicate way.
What to *avoid* in a turntable
This product page will run through what makes the Primary E such an ace deck for the money. But what shouldn't be inside a turntable is just as important as what is. Here's a summary of the things to avoid, and we've got more detail here.
Inbuilt speakers. This is baaaaad. They're small and tinny, so you'll be strangling whatever signal does come out of the record. But also the vibrations being inside the chassis create a feedback loop which goes back into your records.
A tonearm that's too short or made out of the wrong materials - this will interfere with the accuracy of what's embedded in the record. Small platters are bad too - they'll eventually warp your records due to the edge overhang.
Stylus and cartridge that put the wrong pressure on your records or are made out of bad materials. These will distort your sound and potentially damage your vinyl.
Cheaper motors that don't spin precisely in time. You'll hear higher or lower pitch in your music.
How to look after ya records
Building a good sound system